You are here

Should You Buy a New Car or Lease Instead?
Should You Buy a New Car or Lease Instead?
Submitted by Castlebar Asset Management on August 26th, 2019
Ask ten people if they think you should buy a new car, lease one, or buy used, and you're likely to get even more than just ten different opinions. Car buying is something most people feel very strongly about, based on what they've heard, their own preferences, and their personal experiences.
There's a lot of good advice out there, but because everyone wants to chime in with their take, finding the signal in the noise can be difficult.
So let's settle this debate once and for all: should you buy a new car? Does it make more sense to lease? Is there ever a case for doing anything buy buying used?
Here's what we suggest considering to get the answer that's right for you.
What We (Generally) Recommend If It's Time to Buy a New Car
In general, we encourage our own financial planning clients to not buy a new car at all. Instead, we recommend buying a gently used, certified pre-owned car from the previous model year or so.
This way, you get an almost-new car that will likely have very low mileage -- but without having to pay the markup inherent in the purchase of a brand-new car. This is a good way to avoid spending more than necessary and keeping lifestyle creep at bay.
One good strategy to use is to look for cars that were made about 3 years ago. Car leases usually run for 3 years, so dealers often have a lot of inventory for those model years because they can sell the vehicles as they come off their leases.
Do You Always Have to Buy Used?
Of course, there are exceptions to this and we certainly don't suggest buying a new car is a bad idea. But if your number-one priority is spending the least amount of money possible without compromising on quality of safety, buying a one- or two-year-old used car that's certified and comes with a warranty is a great option.
Here are some of the times where it could make more sense to buy new instead:
You truly can afford it without hindering or delaying progress on any other financial goal or need
It's extremely important to you (and again, you can afford it!)
The used model that's one to three years old isn't dramatically different in price than a new model (if the price difference is only a few thousand dollars, and you have the money, and a new car is important to you -- then it might make more sense to buy new)
Whatever you choose to do -- buying brand new, or just new-to-you -- you want to do your research first to ensure you get a good deal. Most experts recommend never stepping foot on a dealership sales lot until you have an initial quote for the price of the car you want in hand.
There are a lot of articles out there that will give you a good script to use to gather quotes from various dealerships in your area. (Try this one to help you get started.) They recommend you use these scripts via email, and push dealers to give you a specific price in writing before going to the lot.
You also want to do your research on the kind of car you want, down to every last detail. That way you can be very specific when you do eventually go car shopping, and save yourself time (as well as help avoid getting upsold by a pushy salesperson).
When It Makes Sense to Skip the Buying Process and Lease a Car Instead
Leasing a car is rarely the objectively best financial decision you can make. But, there are some situations where this might be the best route for you.
You need to know that you will likely spend more money over time than if you simply bought a car (new or used) and drove it for 10 years or more. With that disclaimer, leasing a car instead of buying could make more sense if it's in line with what you value and you can afford to spend the money.
If you're someone who feels very passionately about cars and technology and would be tempted to buy a new car every 3 or 4 years, then leasing a car would likely be the better decision. You don't have to go through the hassle of buying a selling a car every few years, and you may be financially better off leasing in this case than continually buying new (and always paying that markup).
This does not work, however, if you can't truly afford to spend your money this way. You need to be a serious car enthusiast first and have your other financial needs and long-term goals taken care of before it would be reasonable to look at using your money to keep yourself in new cars.
This is where a financial planner may be able to provide you with a lot of value. They can help you evaluate your own financial situation, to determine whether or not you actually have the available cash flow to support this kind of pursuit -- and they can also lead a conversation on priorities to insure you're not overlooking something more important than having the latest and greatest wheels.
If this is something you value and you have the cash flow to support your desires, then leasing could be a good choice for you.
But in general, we recommend sticking with the plan that will allow you to get the most bang for your buck: take the time to research what you want, gather the information you need to understand what price is fair, and buy a one- or two-year old car in good condition when it's time to replace your current ride.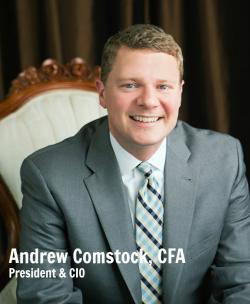 Please contact me at 913-871-7980 or by email to discuss your financial planning and investment management needs. You can sign up for our monthly newsletter here. Follow me on Twitter @CastlebarAM.
Disclaimer: The opinions voiced in this material are for general information only and are not intended to provide specific advice or recommendations for any individual. To determine which investment(s) may be appropriate for you, consult your financial advisor prior to investing. All performance referenced is historical and is no guarantee of future results.