You are here

Saving for College: Will Grandparents Help Pay for College?
Saving for College: Will Grandparents Help Pay for College?
Submitted by Castlebar Asset Management on September 26th, 2019
We see this happen all the time: our clients come to us assuming their parents will help pay for their children's future college tuition costs and education expenses. They want to work these assumptions into their financial planning, but there's just one problem.
They've never actually had a conversation with their kids' grandparents about helping foot the college bill.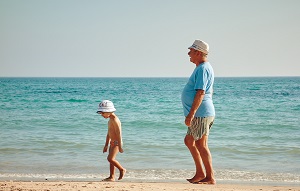 And that makes sense: it might feel awkward or uncomfortable to bring up this topic or ask a direct question about whether or not your parents are going to give you money to send your kids to college. But it's really important to talk about this.
You can't do adequate planning with such a big assumption in the mix -- especially if your assumption turns out to be drastically different than what your parents actually planned or wanted to do. You need to eliminate the assumptions and get a clear answer in order to properly manage your own financial planning.
Here are a few ways you can start the conversation about how grandparents help pay for college.
How to Talk to Your Parents About Helping with College Costs
If you already have a financial planner, "blaming" them for having to bring up the topic might be the easiest way to go. You could ask your parents for a time to talk about their intentions with college savings "because our financial planner asked about it and I wasn't sure what the answer was."
From there, you can ask open-ended questions that allow your parents to share what they planned to do.
Here are some examples of how you could ask without leading them to a specific answer, or making them feel guilty about whatever they plan (or didn't plan) to contribute to the college savings fund:
"Our financial planner wanted to run some projections to see what we needed to save for college on a monthly basis and asked if grandparents planned to pitch in. We didn't want to assume anything, so we wanted to ask you about this. Is saving for college something you planned to help with? If so, how much do you feel comfortable contributing to the savings for that?"
"We want to make sure we're on track with our college savings goals, and wanted to account for anything family members might want to give to our kids to help fund future tuition. Is this something you wanted to contribute to? It's okay if not, but we need to know either way so we can plan accordingly."
"We set up a 529 plan as a place to put money we're saving for college. If you wanted to help with this goal, please let us know so we can make sure any potential college money is going to this fund so it can grow tax-free and have a chance to earn some compounding returns before we need to use it to pay college costs."
Hopefully, these kinds of questions can open the door for a more in-depth conversation about how grandparents help pay for college -- and will allow you to do more accurate planning as a result.
When you ask these questions matters, too. You might not want to unexpectedly spring the topic on your parents if you've never mentioned it before, and trying to discuss it over the Thanksgiving dinner table when everyone is two glasses of wine into their meal might not be the best idea, either.
Find a time when you can both focus on the conversation at hand and you won't be distracted. If your kids are still very young, this might mean getting a babysitter and taking your parents out for a meal so you can have this discussion in private and in an environment where everyone can both feel less stressed and more focused on what's actually being said.
How Grandparents Help Pay for College: 3 Ways They Can Save with You
Your parents may want to help pay for college -- but they might not know the best way to do that. Simply asking them for money might rub some families the wrong way, so having a specific request if they ask what they can do might help the conversation.
Here are a few, specific things to know for grandparents help pay for college:
They can contribute to a 529 plan: Let them know you've set up this account and they're welcome to contribute to it. You could ask them to contribute to the college savings fund here in lieu of treating your and your spouse to gifts or meals out, for example.
They could offer your child (or you) a loan: If your family wants to help your kids go to school but they don't necessarily have all the money required to foot the bill, a compromise could be to offer your child an interest-free loan. The money will need to be repaid to the grandparents, but it will save your kids the burden of interest-bearing debt. This is not the best solution for every family, because there's always the risk this loan will not be repaid or the obligation to repay your parents could cause tension and strife.
They can provide a small amount of cash at a time: Grandparents help pay for college not just by footing tuition bills, but also by providing a little spending money to kids while they're in school. If all your parents want -- or can -- do is to send some extra cash to your kids, that's still helpful! Make sure your parents understand they're not obligated to make major contributions. Every little bit helps when it comes to funding college or catching up on savings.
Things to Keep in Mind If Your Parents Can't Help
Not everyone's parents will be in a financial position to help their grandchildren -- and that's okay. For both you and your parents, the priority should be being able to fund your own retirements to ensure neither of you outlive your money.
This is a hard thing for many families to accept. After all, you want to do what's best for your kids. To many parents and grandparents, that means paying for the next generation to go to the school they want… no matter how much it costs.
But keep in mind that your kids can fund college in a lot of different ways, including scholarships and grants, taking out a responsible amount of student loans, or helping to pay some of the bill by getting a part-time job or paid internship while in school.
You, on the other hand, can't take out a retirement loan. You're responsible for funding your lifestyle, and that means you need to prioritize saving for your own retirement ahead of your kids' college costs. The same goes for your parents and their retirement, too.
Becoming financially dependent on your children because you raided your retirement savings to pay for their higher education will be more of a burden than
If your parents can't help pay for college, don't panic. Your family can help your kids in a variety of other ways, including:
Helping kids research scholarship opportunities and applying for aid.
Saving and contributing what you can reasonably afford; paying for college doesn't have to be all or nothing!
Sitting down with your kids to help them understand what school is best for them -- and what amount of student debt is a reasonable or responsible amount to take. The "name brand" school with the biggest price tag is not necessarily the right choice.
A financial planner can also help you create a plan to pay for college, including looking at all the funding options and developing a strategy that makes the best use of available resources.
A planner may also be able to help facilitate these conversations between your parents and your own children so that everyone can come together on the same financial plan and choose a course of action that works best for all of you.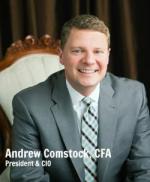 Please contact me at 913-871-7980 or by email to discuss your financial planning and investment management needs. You can sign up for our monthly newsletter here. Follow me on Twitter @CastlebarAM.
Disclaimer: The opinions voiced in this material are for general information only and are not intended to provide specific advice or recommendations for any individual. To determine which investment(s) may be appropriate for you, consult your financial advisor prior to investing. All performance referenced is historical and is no guarantee of future results.