You are here

401k Investment Review Service
401k Investment Review Service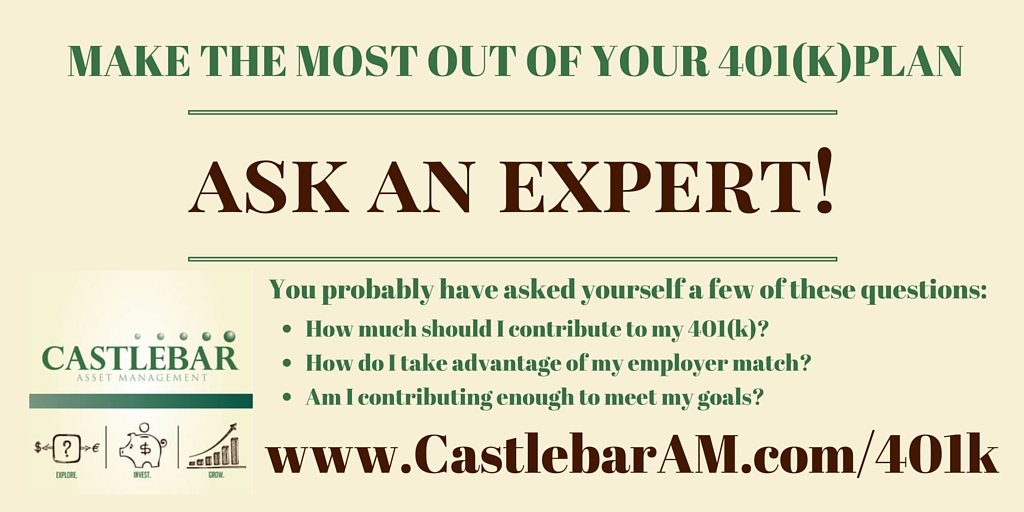 If you're like many individuals saving for retirement, your 401k, 403b or other workplace retirement plan is one of your largest financial assets.Yet, if you're not receiving 401k investment advice on how to manage it or maximize its value, you could be missing out on a critical opportunity.
You probably have asked yourself all of these questions:
• How much should I contribute to my 401k?
• How can I tell if I'm contributing enough to meet my retirement goals?
• Which 401k investments are right for my level of risk tolerance?
• How do I take advantage of my employer match?
If you're unsure of the answers, Castlebar Asset Management has the solution for you. Our 401k Review Service is designed for people interested in seeking professional advice on how to determine the right contribution level and investment mix to achieve their long-term goals.*
Castlebar's comprehensive 401k Review Service includes:
• Two meetings to review your 401k and implement your plan
• Personalized risk score
• Personalized investment allocation
• Retirement road map projection
• Analysis of the funds in your 401k
• Written review and suggested fund allocation
• Access to Castlebar's Family Financial Website
Our 401k Review Service is not a replacement for a comprehensive financial plan, but it can provide comfort by helping ensure one of your biggest financial assets is working to meet your retirement goals. After just two meetings for review and implementation, you can feel confident:
Knowing your 401k is invested correctly for your objectives. By combining our knowledge of your personal risk score, retirement goals and other financial information, we can create a portfolio tailored for your retirement objectives.
Identifying how much you are paying in fund expenses. We will provide a detailed analysis of what you are currently paying in fees and how much you will pay in fees if you implement our recommendations. In many situations, we can help you better achieve your goals and lower your overall expenses.
Understanding the contributions you should make to meet your retirement goals. We will educate you on how and why the recommended level of contribution to your 401k will help you meet your goals.
What does it cost? The service is available for $295 for a single 401k account in year one, and just $195 for the account in any year following. There is no recurring fee or contract, so why wait? Take control of your 401k today!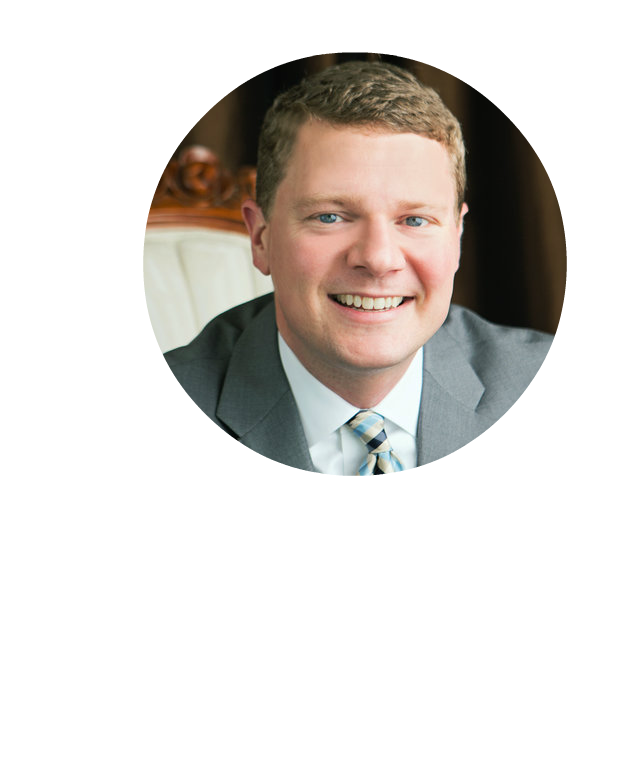 * This service applies to most workplace retirement plans, including 401k's, 403b's and SIMPLE IRAs. Some insurance company plans and other 401k plans may not fit this service, as it can be difficult for us to conduct research on the investment options in such plans. We will let you know if our 401k Review Service is able to assist you prior to our first meeting.

How to Get Started?

To take control of your 401k account please complete the form below or email us by clicking here.